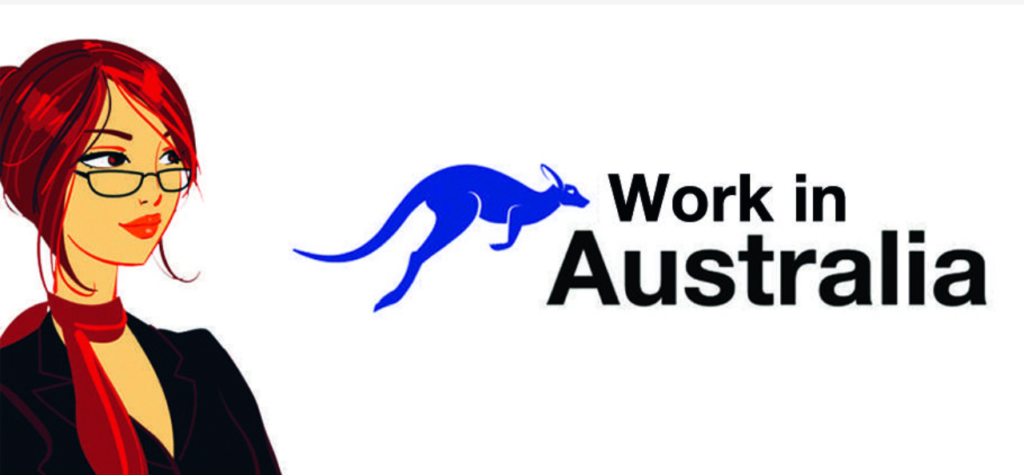 WHY SUBCLASS 189 VISA?
  Stay in 

Australia permanently

  Work in Australia 

along with PR

  Travel to and from Australia 

any number of times

  Earn in AUD, 

5 times more than your current salary

 Settle in Australia 

along with your family
SUBCLASS 189 VISA
A points-tested permanent visa, the Skilled Independent Subclass 189 visa is issued to skilled workers who have not been sponsored by an Australia-based employer, family member or nominated by a state/territory. To get a Skilled Independent visa (Subclass 189), applicants should get at least 65 points on the point assessment. Candidates need to submit an expression of interest (EOI) and also need to be invited by SkillSelect to apply for this visa. After getting an invitation to apply (ITA) for this visa, you should submit your application within 60 days.
On the granting of the 189 Visa (Skilled Independent), a holder of the visa and accompanying family members can stay, work, and study as permanent residents in Australia.
*Looking for jobs in Australia? Y-Axis is here to assist you in all the steps.
ADVANTAGES OF GETTING A 189 VISA
Reside in Australia for life.
Work and study in the 'Land Down Under'.
Enroll in Medicare, a scheme for health care and its expenses in Australia
Sponsor close relatives for permanent residence (PR)
Take a trip for five years to and from Australia
Apply for citizenship of Australia, if qualified.
SUBCLASS 189 VISA REQUIREMENTS
To gain eligibility to apply for a 189 Skilled Independent Visa, candidates need to:
Possess an occupation that is listed on the relevant skilled occupation list
Fill out skill assessment successfully for the related occupation
have minimum English language proficiency
have a score of a minimum of 65 points.
Receive an invitation to apply
Here is the list of required documents:
Obligatory application form
Passport with photographs
Skills assessment report
English language test report in PTE or IELTS
Skilled occupation documents
Two color passport-sized photographs
Documents of education qualification (including highest degree)
Study requirement of Australia
Skills of spouses or partners
Relationship proof documents
Good health documents
Character certificates
Reference letters from employees
HOW TO APPLY FOR A 189 VISA?
Step 1: Check your eligibility score. You should score 65 points or more
Step 2: Register your Expression of Interest (EOI)
Step 3: Receive an invitation to apply (ITA)
Step 4: Submit the requirements
Step 5: Fly to Australia
ELIGIBILITY FOR 189 VISA

You can apply for a 189 Skilled Independent Visa, provided you fulfill the following requirements:
OCCUPATION AND TALENTS
Your occupation must be present on the applicable list of eligible skilled occupations.
You need to complete the skills assessment through the accredited assessing authority to demonstrate that you hold the skills and qualifications to be employed in the occupation of your choice.
INVITATION AND POINTS TEST

You must file for an Expression of Interest (EOI) and get an invitation to apply (ITA) for this visa.
You need to score at least 65 points to get an invitation to apply (ITA).
The last invitation round lists the point scores which attracted ITAs. There are also certain occupations where you need to get more than 65 points to be taken into consideration.
You need to fulfill the points score eligibility when you get an invitation to apply for the visa.
Calculate your points
ENGLISH

You must provide proof of minimum English proficiency. Additional points will be granted for superior English scores.
Improve through an Online English Academy your score in English.
AGE

You must be aged below 45 to receive an invitation to apply.
HEALTH AND CHARACTER REQUIREMENTS
You should fulfill the health & character requirements.
If you are a citizen of New Zealand, you become eligible to apply for the New Zealand Stream 189 Visa instead.
COSTS
The tables demonstrate the estimated costs for 189 visas.
Application Fees for Subclass 189 Visa
| | |
| --- | --- |
| Primary Adult Applicant | AUD 4,115 |
| Additional Adult Applicant (more than 18 years) | AUD 2,055 |
| Dependent Child (fewer than 18 years) | AUD 1,030 |
Other Expenses Associated with Subclass 189 visa
| | |
| --- | --- |
| Type of Fee | Fees to be paid per individual |
| Education Credentials & Work Assessment (ACS) | USD 390 |
| Police Clearance Certificate (varies from one country to another) | USD 18 |
| English Proficiency Test | USD 200 |
| Medical Examination (varies from one country to another) | USD 350 |
It is a long and extensive process to get an Australian visa. You can pay the visa fees online making use of both debit and credit cards. However, you may incur additional transaction charges when you pay with the cards. 
SUBCLASS 189 VISA – PROCESSING TIMES
There are various aspects to processing times needed for these visas such as time taken by skill-assessing authorities, invitation rounds, state sponsorship, and others. Here is a step-by-step guide for processing Subclass 189 visa. 
189 Visa Processing Time
7 – 12 Working Days
Confirm if your profile exists in the Skilled Occupation List (SOL)
0 – 15 days
Ensure to meet all the eligibility requirements
2 – 3 Months
Finish the Skills Assessment Tests
15 Working Days
Submit through Skill Select an EOI
2 Months
Lodging Visa Application
15 – 30 Days
Await a decision